Yesterday I applied Grape Pop from Up&Away Collection. The polishes are very opaque and smooth as butter, and Grape Pop is no exception. It's a gorgeous, medium purple, perfectly balanced between warm and cool. I absolutely adore it, and received many compliments in a matter of hours =))))


Then I wanted to do a romantic stamping using m64 and China Glaze Emotion.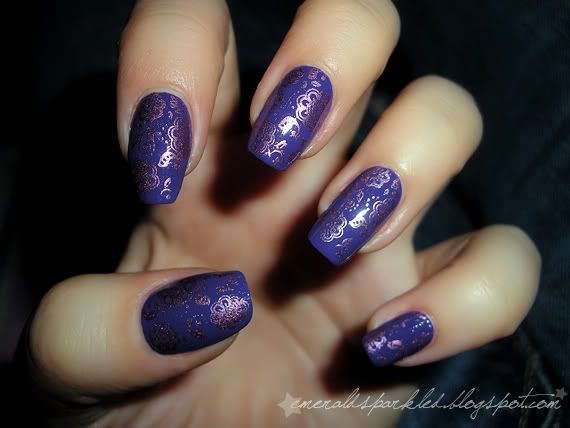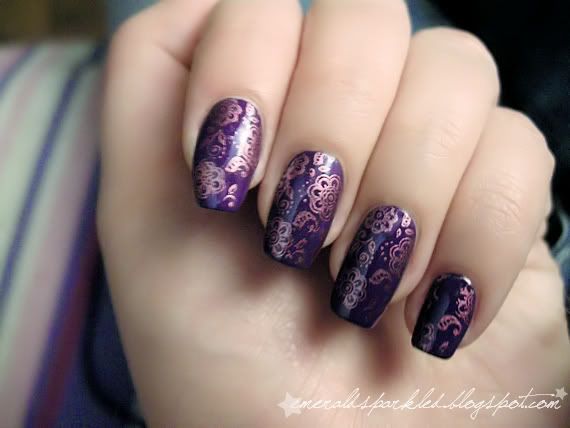 Today I decided to make a DIY lightbox. It turned out so crappy that it would make Nihrida's Crappy look like a professional =)))) I've taken some pictures with it, and I'm going to post them tomorrow...