Today is the final day of the 31 Day Challenge =) I made it, woot! I'm so happy =) This challenge really helped me to improve my drawing skills, patience and creativity. Thank you so much for support, criticism and patience, it really means a lot =)
Today is Day 31, the day to
RECREATE MY FAVORITE CHALLENGE
. My favorite challenge thus far was Day 27, nails
INSPIRED BY ARTWORK
. For this day, I wanted to recreate the manicure Cris of
Let Them Have Polish
has done for her challenge,
The Starry Night
by
Van Gogh
.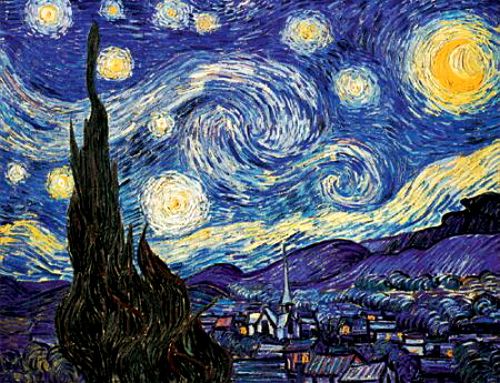 The Starry Night
Thinking about my favorite pieces of Art, this one is definitely in my Top 5. I did this manicure using acrylics on top of
American Apparel Mount Royal
, applying the paint with quick and messy brushstrokes. Here is the result: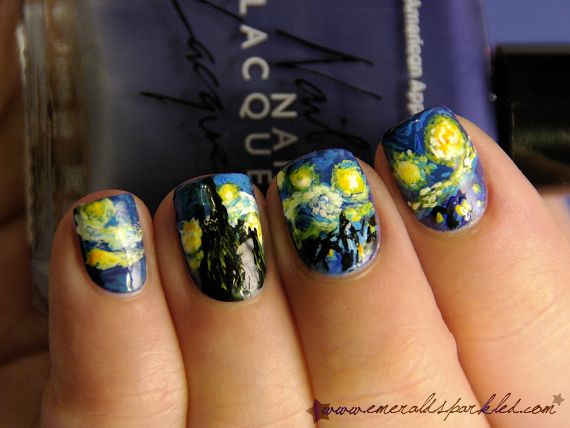 Inspired by The Starry Night
I hope you liked it =) Below is a summary of my 31 Day Challenge, which ironically took me about 80 days to complete =D































Thank you so much for looking =) I'll continue posting regularly, don't forget to check back!
Bugün 31 Gün Manikürleri'nin final günü =) Sonunda bitirmeyi başardım, çok mutluyum =) Bu süre zarfında sabrımı, el becerimi ve yaratıcılığımı geliştirme fırsatı buldum, bu arada güzel eleştirilerinizi ve desteğinizi eksik etmediğiniz için size ne kadar teşekkür etsem az =)
Bugün 31. Gün, konu ise
EN SEVDİĞİNİZ GÜNÜ YENİDEN YAPMAK
. Şahsen benim en sevdiğim gün, 27. Gün olan
BİR SANAT ESERİNEN İLHAM ALAN
tırnaklar oldu. Ama kendi manikürümü yeniden yapmak çok mantıklı gelmediği için,
Let Them Have Polish
blogundan Cris'in yaptığı
The Starry Night (Van Gogh)
manikürünü yapmaya karar verdim.
Bu tablo da en sevdiğim sanat eserleri arasında ilk 5'te yer alıyor.
American Apparel Mount Royal
üzerine akrilik boyayı fırça yardımıyla hızlı, sert vuruşlar ile uygulayarak yaptım manikürü. Umarım hoşunuza gitmiştir =) Yukarıda 31 Günlük maceranın resimli bir özeti yer alıyor, resimlere tıklayarak ilgili yazılara ulaşabilirsiniz. Nasıl bir 31 gün ise artık, 80 günde bitti =D
İzlediğiniz için çok teşekkürler! Sık sık düzenli bir şekilde yazmaya devam edeceğim, ara sıra uğramayı unutmayın! =)
Türkçe için tıklayın | Click here for Turkish