Today is Day 29, nails
INSPIRED BY THE SUPERNATURAL
. For this manicure I decided to combine supernatural with something I like: Mario. Result: I drew Boos on my nails! =)
The base is
A England Tristam
, an awesome scattered navy holo. Then I drew the Boos using acrylic paint.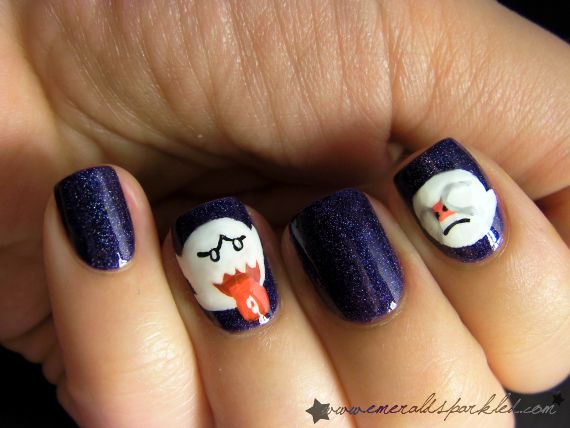 Boo, Shy Boo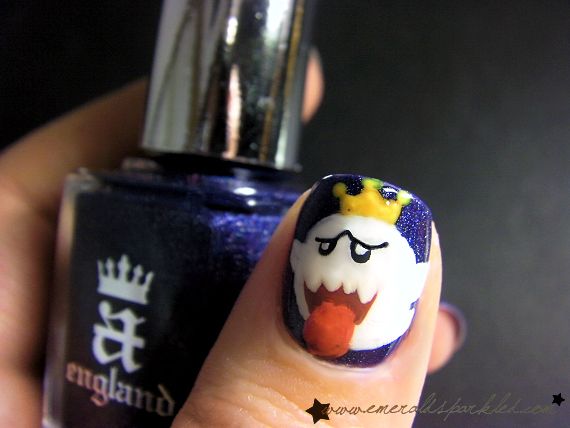 King Boo
Thank you for looking and see you on Day 30!
Bugün 29. Gün, konu ise DOĞAÜSTÜ VARLIKLARDAN İLHAM ALAN tırnaklar. Bu manikür için yine sevdiğim bir şeyden yola çıktım: Mario =) Tırnaklarıma Mario'daki Mario yüzünü dönünce utanan, arkasını dönünce ise peşinden gelen Boolardan çizdim =)
Tabanda A England Tristam var, dağınık lacivert bir holo. Booları ise akrilik boya ile çizdim.
Baktığınız için teşekkür ederim, 30. Gün görüşmek üzere!