Hey gals (and guys)! Thank you again for your interest in my giveaway =)
Today I only have one decent photo for you, and I'm sorry for that. I had very little time to take pictures this morning, but I'll return with a St. Patrick's manicure tomorrow =) Till that time, here is my cloudy sky manicure: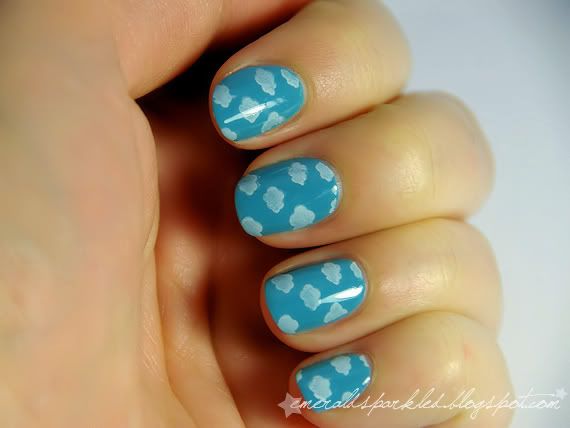 I used 2 coats of the Claire's polish I'm giving away, which I called "Sea Cottage". Then I stamped using an ordinary, thickened white polish and clouds from plate m79. I love the cloudy sky look, Konad has done some great plates this time! =)
Imagine your face,
In a sunshine reflection.
A vision of blue skies,
Forever distractions...
(From
Gazebo - I Like Chopin
)