Two more followers till 400! Woooot! Just crossed the line, thank you again, my friends, for your interest! I love you all!
Oh, I've gained about 120 followers within a week, and I didn't have time to check all your blogs and follow you. I'm going to go through my followers one by one and visit your blogs =) You matter!
Hey guys =) Today's manicure is inspired by the snowglobe my boyfriend got me a few years ago. It's powder blue, has multicolored sprinkles and a cheerful unicorn inside.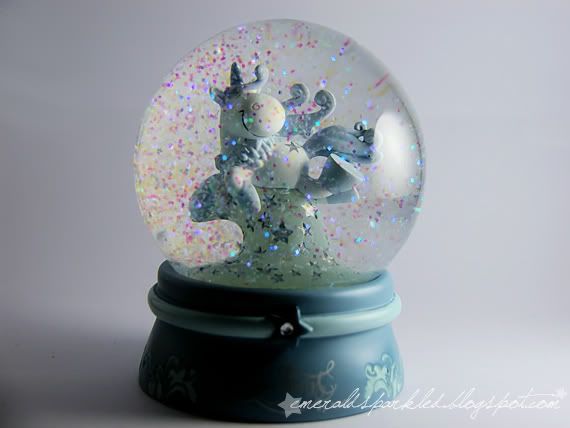 For this manicure I used 2 coats of the powder/tiffany blue Claire's polish I christened as "Foams", then 2 coats of China Glaze Snow Globe on top. Here are the results: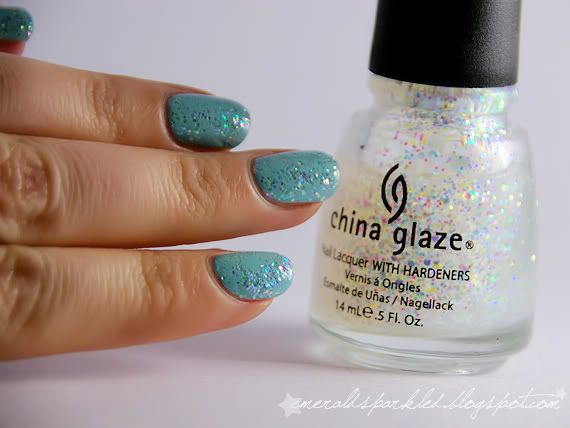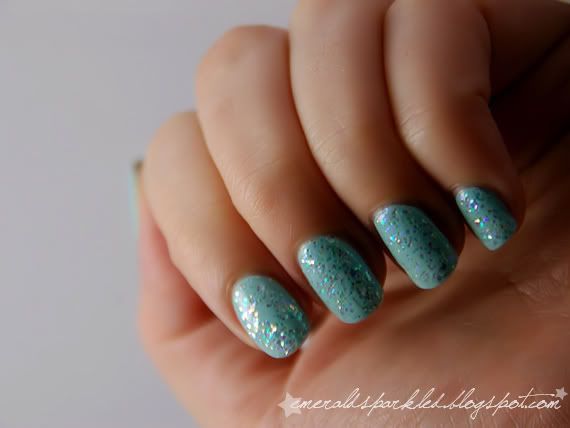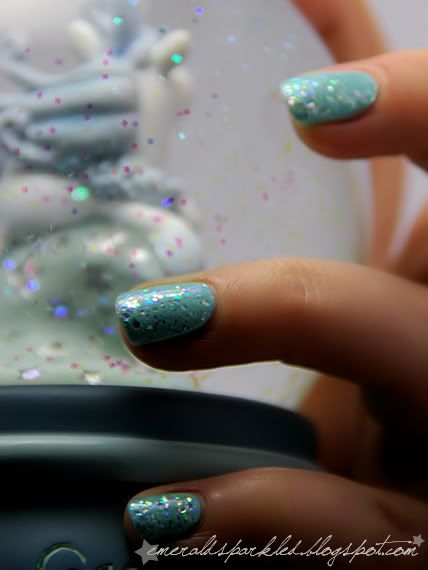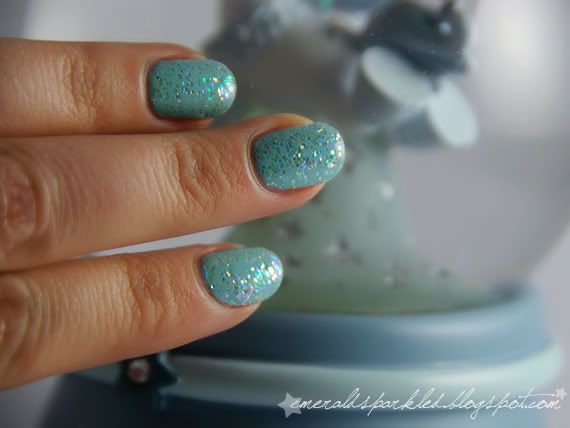 Pretty, but also a bit thick and gritty. I used two coats of topcoat, but as it dried completely, it lost quite a bit of its smoothness.
Am I the only one who finds China Glaze Glitters extremely difficult to handle? They are surely pretty, but PITA to apply and PITA to remove...