OK, I hate this mani. But for some strange reason, I like it too. And I'm too tired for removing my nail polish for the 3rd time today, so it stays.
I started off with OPI Bubble Bath. I have to say I'm not too impressed with OPI. The brush is kinda too wide, I'm not used to it. It causes me to make mistakes. The formula is nice, but not that I cry tears of joy. (I was kinda expecting that!) I can live with it, though. Anyway, after 4 coats of Bubble Bath, I nicked my mani. Then I decided to do a konadicure I saw on the Konad page: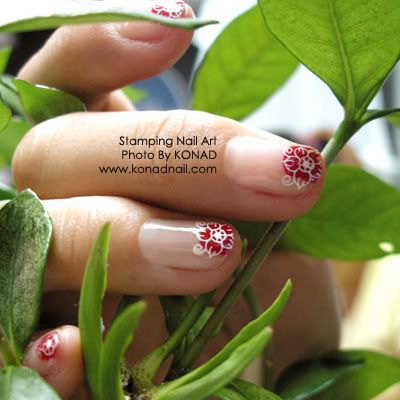 I altered the spots a bit, to cover my mistakes. Then I nicked the mani again. And I placed black fishnet design diagonally on the tips. Like randomly. Interesting. Then I applied top coat, which tinted Bubble Bath because of the black tips. Arrrgh! But I wasn't ready to give up, so I covered the tinted spots with China Glaze Glam. 5 coats of top coat, 4 coats of OPI, 2 coats of Glam and a coat of ridge filler have been used for this mess! Altogether it makes 12 coats. I don't wanna go through the removal of this!
Pictures: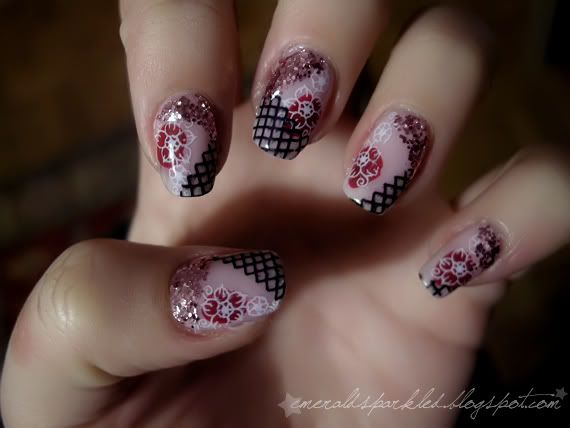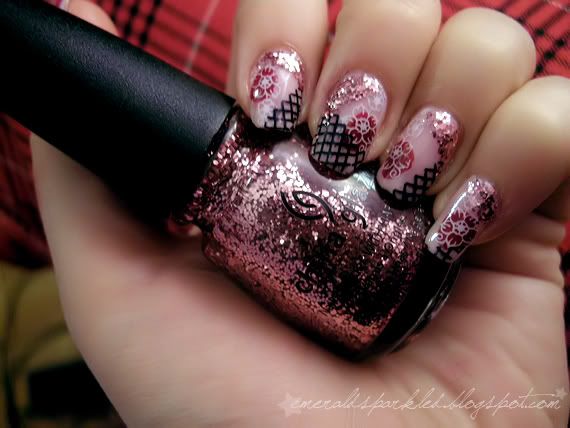 What do you think? I don't like it very much, but from a distance it looks bearable to my eyes =)