Hey guys =) This manicure started as an experiment on only one nail, but was quickly converted to a whole manicure =) It wasn't as difficult as I expected, but I'm not very good at freehanding, so it didn't turn out perfectly, either.


Since I've seen the promo pictures, I have been in love with the model's nails. I finally decided to do my own version, but I used different colors. Now I wish I stayed true to original colors, though. Maybe I'll make another version of this =)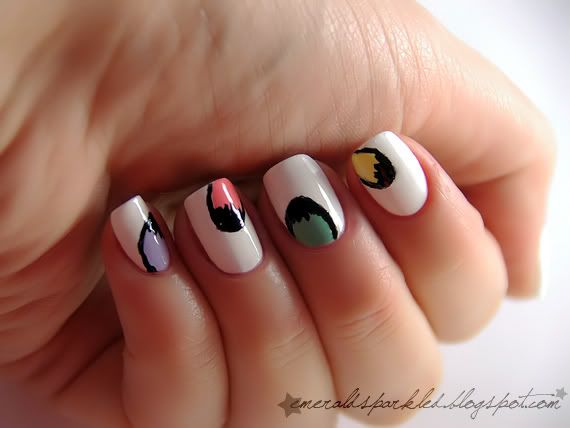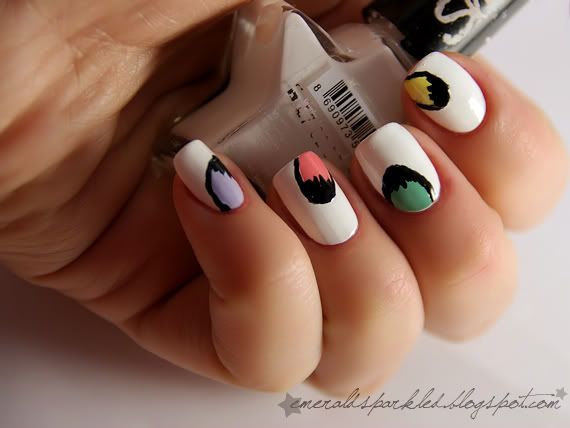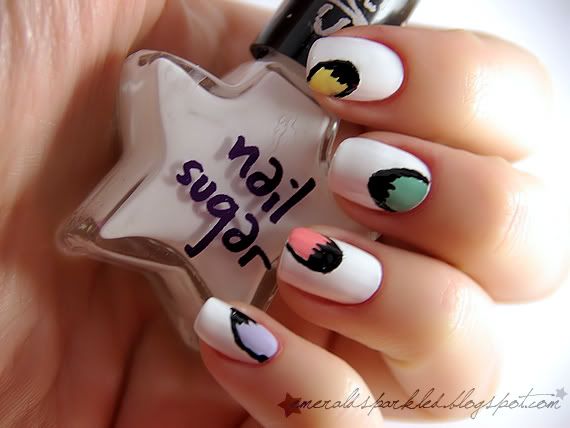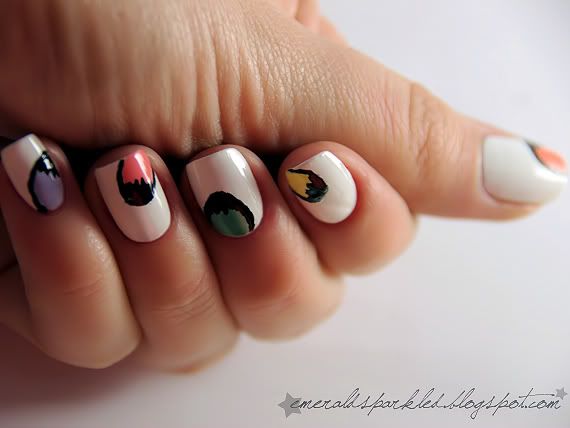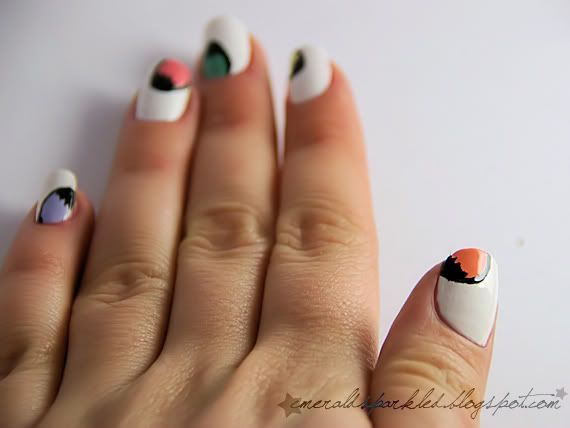 I used an old, stark, gloopy white polish as a base, then drew the outline of the petals in regular black creme with a thin brush, filled in the petals and finally accented them using black again. From thumb to pinky I used China Glaze Peachy Keen, Lemon Fizz, Bahamian Escape mixed with yellow (an old franken), IV and Agent Lavender.
The last two pictures are kinda creepy because it didn't dawn on me while I was painting that the design on the thumb should be on the other side to be visible... =)