Hello everyone =) I'm going on vacation this week. I guess I won't be answer your comments till next Sunday, but I will try to check my e-mail regularly, so if you have any urgent matter to discuss, please contact me via e-mail =) (See sidebar.)
I have one last manicure to show before I leave. It's Sinful Daddy's Girl layered over some purple polish, because Daddy's Girl is sheer on its own.
Daddy's Girl is a gorgeous polish, it has a dark purple base with pink & gold flecks.
Think Zoya Julieanne, I think they're really close.
OK, they have nothing to do with each other! =D
Thank you, Liz, for helping me get my hands on this beauty! =D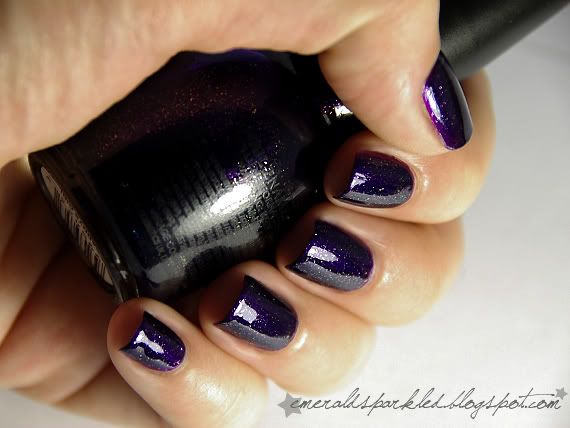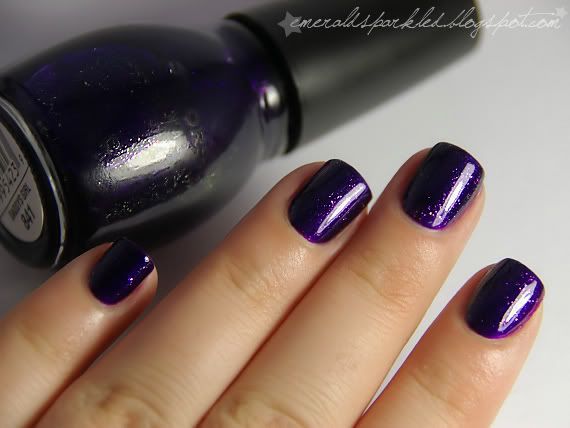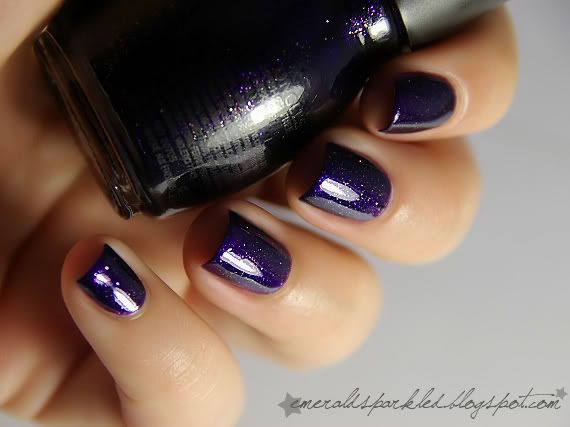 Love!
Have a great week, everyone, and I wish an early Merry Eid to my Muslim friends =)
Herkese merhaba =) Bu hafta tatilde olacağım, bu yüzden yorumlarınıza cevap veremeyebilirim. Ama e-postamı düzenli kontrol etmeye çalışacağım, eğer acil birşey olursa e-posta yoluyla bana ulaşabilirsiniz. =)
Gitmeden önce göstereceğim son manikür, Sinful Daddy's Girl. Daddy's Girl, koyu mor, içinde pembe ve altın rengi ışıltılar olan bir oje. Ben başka bir mor ojenin üzerine sürdüm, çünkü kendi başına opak olması için çok kat sürmek gerekiyor.
Muhteşem, değil mi =)
Umarım haftanız güzel geçer, bu arada tüm arkadaşlarıma şimdiden İyi Bayramlar =)