My lovely friend who studies in UK brought me some lovely things =) I have got my first Illamasqua polishes. Yaay!!! She brought me Rampage and Muse. I've been wanting Rampage forever, and I wish they had Milf, too, but it was sold out. It's alright though. And two OPI, Black Cherry Chutney and Chick Flick Cherry.


I love Chick Flick Cherry, it's my kind of a red. And Black Cherry Chutney is gorgeous with the red shimmer, can't wait to try it out.
And she got me Urban Decay 24/7 stash & 24/7 liner in Yeyo.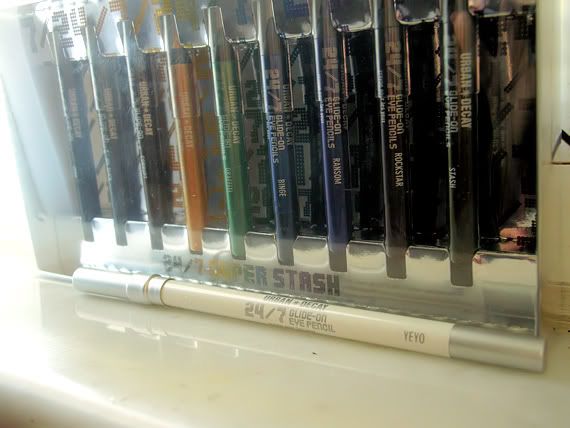 Thank you, Asli! You're the best. ♥♥♥
Btw, I tried another marbling on yesterday's mani, Sally Hansen Orange You Cute? with white She polish (ordinary white creme) and blurple Clarie's polish (which I'm yet to swatch). It's not tidy, I know, but at least I know a bit better about marbling right now =)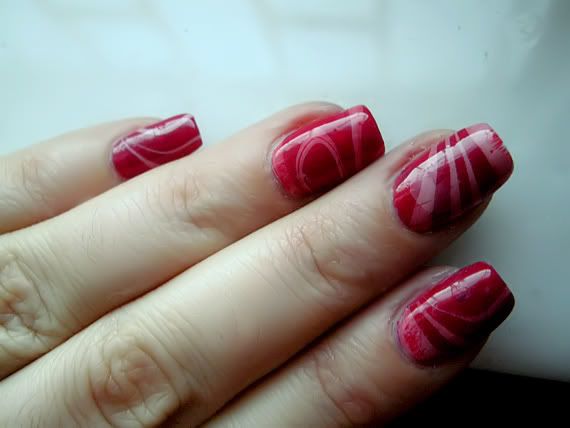 I wish my cuticles would heal quicker...