These nails were inspired by talented
Asami
. Take a look at her
Space Nails Tutorial
, it's amazing =)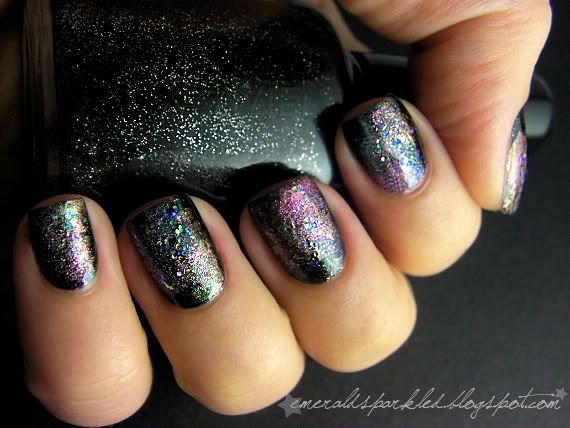 For this look, I used
Alix Avien #167
as base color. It's a black jelly with fine silver glitter. Then I used the polishes from left to right in that order for sponging & layering: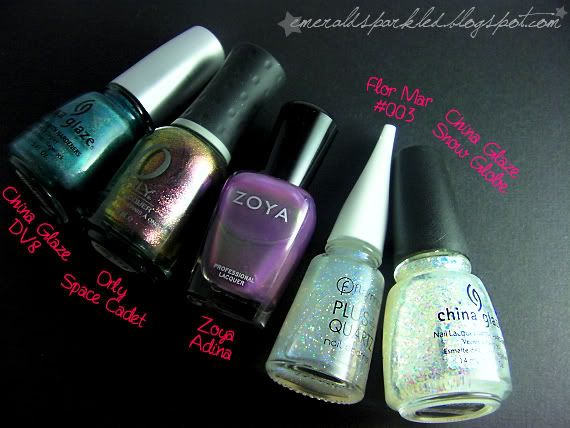 I sponged
China Glaze DV8
,
Orly Space Cadet
and
Zoya Adina
on top of each other, finally layering everything with
Flor Mar #003
and a bit of
China Glaze Snow Globe
.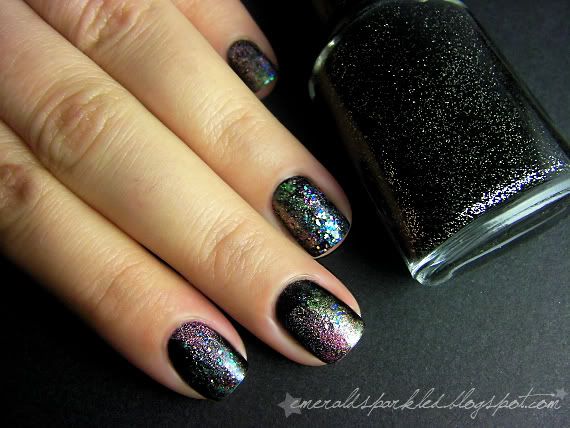 I think they look pretty awesome! You can even see some pink, definitely no too far off from the theme =) Thank you, Asami, for your wonderful ideas! I love watching your nail tutorials! =)))
Bu tırnaklar,
Asami
'nin
bu videosundan
esinlendi. En altta Alix Avien #167 var, üzerine ise sırayla
China Glaze DV8
,
Orly Space Cadet
ve
Zoya Adina
kağıt havlu ile uygulandı. (Süngerleme tekniğinin kağıt havlu ile yapılan halini düşünün.) Son olarak da bir kat
Flor Mar #003
sim ve
China Glaze Snow Globe
sim sürdüm. Bence gerçekten galaksileri andırıyorlar. Hatta bu ayın teması olan pembe bile gayet belirgin bence =)