Hi everyone =) Thank you for the amazing response to my giveaway! I got about 200 entries in two days, which means you're awesome! =)
Today I have another local brand polish for you.
Gabrini Elegant #393
is a warm pink foil, opaque in one coat, but not very suitable for Konad. Go figure =) This is two coats and it dries a bit slow. By the way, I haven't given up on my colordrops =) I can't really coordinate a color with a hex if it's too shiny/has too much going on. So I decided to go with colordrops when I'm showing a creme, shimmer or jelly polish.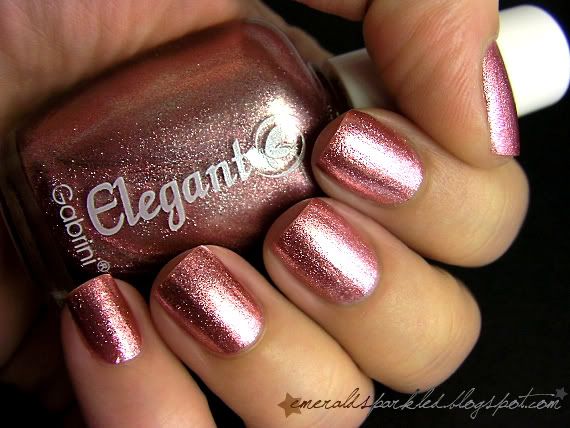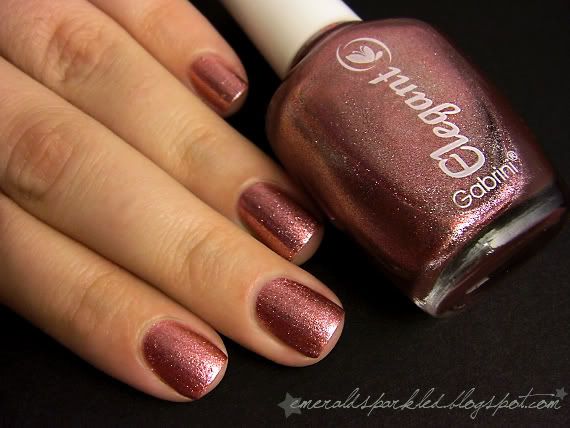 Close-up:
This color reminds me of Zoya
Gloria
Tiffany in real life. I really like it on my skintone =)
Öncelikle çekilişe inanılmaz yoğun bir ilgi gösterdiğiniz için çok teşekkür ederim =) İki gün içinde 200'e yakın katılım oldu, harikasınız! =))
Bugün Gabrini Elegant #393'ü göstereceğim. Bu, sıcak pembe, metalik bir oje. Tek katta opak oldu ama konad için pek uygun değil ne yazık ki. Tırnaklarımda iki kat var ve oldukça yavaş kurudu.
Bana Zoya'nın Tiffany isimli ojesini anımsatıyor. O da yakında elime geçerse bir karşılaştırma yapabilirim. Ben ten rengime yakıştırdım =)