Hello everyone =) First of all, I hope you had a nice week. I've been away because of holidays (Fest of Sacrifice). I only returned yesterday evening and I've just found time to post.
Today I have
STRIPED
nails for you. This could actually be my Fashion inspired manicure, but I couldn't find a good enough idea for today's manicure, so I decided to recreate the Burberry plaid on my nails.
I started with
Alix Avien #246
, a yellowish neutral, almost camel creme. Then I used acrylic paint & a thin brush to create the lines. Here is the result: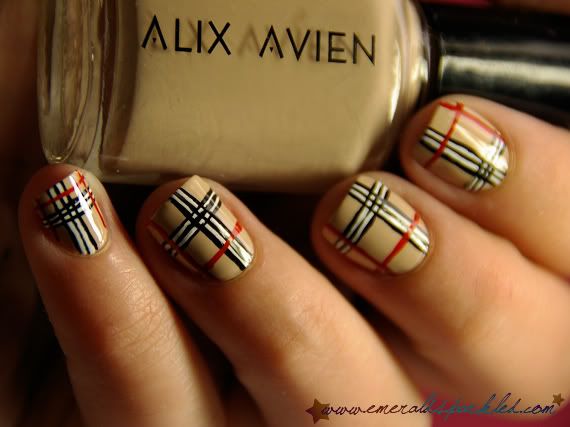 Burberry Inspired Manicure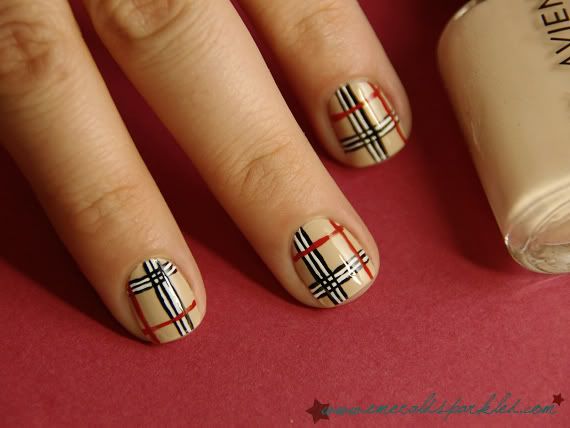 Burberry Inspired Manicure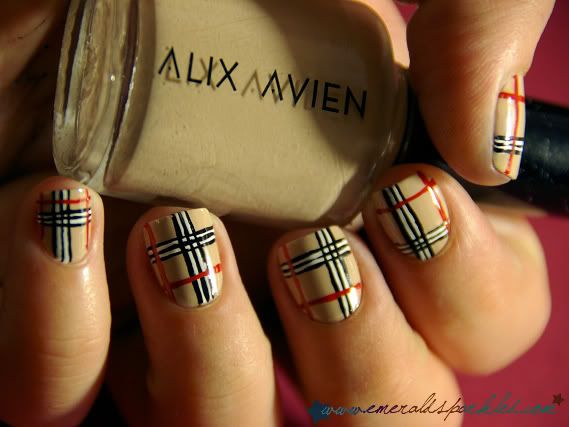 Burberry Inspired Manicure
That's all for today, see you on Day 13!
Herkese merhaba =) Umarim iyi bir bayram geçirmişsinizdir. Cuma günü iş çıkışı Mudanya'ya gittim, ancak dün akşam dönebildim. Yeni yeni fırsat buluyorum oje sürüp yazı yazmaya.
Öncelikle 10 Kasım sebebiyle Ulu Önder Mustafa Kemal Atatürk'ü saygıyla anıyorum.
Daha sonra daha ilkinin yaraları sarılmadan gelen ikinci deprem sebebiyle çok üzgün olduğumu belirtmek istiyorum. Vanlı kardeşlerimize Allah kolaylık versin, umarım acıları bir an önce teselli bulur...
Bugün tırnaklarımda ÇİZGİLİ bir manikür var. Aklıma çok süper bir fikir gelmediği için ben de tırnaklarıma Burberry desenini çizmeye karar verdim.
Önce Alix Avien #246 ile başladım. Bu renk sütlü kahvenin biraz sarıya kaçanı, camel de diyebiliriz. Daha sonra akrilik boyalar ve ince fırça ile çizgileri çizdim.
Bu günlük bu kadar, 13. günde görüşmek üzere!