Hi everyone =) Today's theme is
ANIMAL PRINT
nails! My love for animal print is what caused me to get involved with nail art in the first place. I love all kinds of animal print, leopard, cheetah, zebra, snake, tiger; in all colors imaginable - realistic or unrealistic.
Today's manicure is special because I never freehanded animal print before. I always used stamping plates for my animal print needs, but today I wanted to give freehand animal print a try. I think the nails came out pretty decent.
I was inspired by my Mango Animal Print Bowling Handbag. It's my favorite bag ever, suitable for all occasions, and it's just gorgeous. I wish I had 10 back-ups for it, in case I would need some in the future.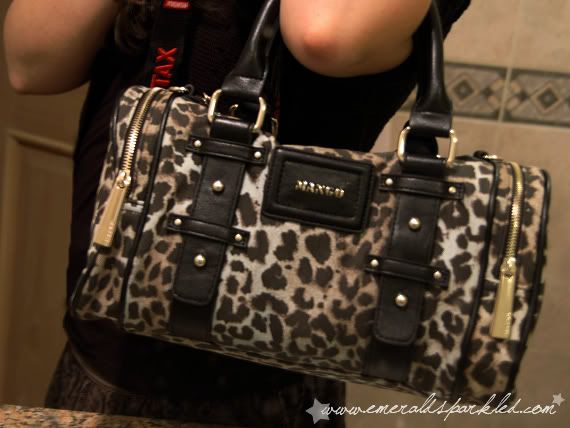 To create the look, I used
Orly Nite Owl
as my base polish, then I sponged & dabbed
Essie Playa Del Platinum
on top. I freehanded the animal print using dark brown acrylic paint I mixed & and a thin brush. I could prepare a tutorial if you need =)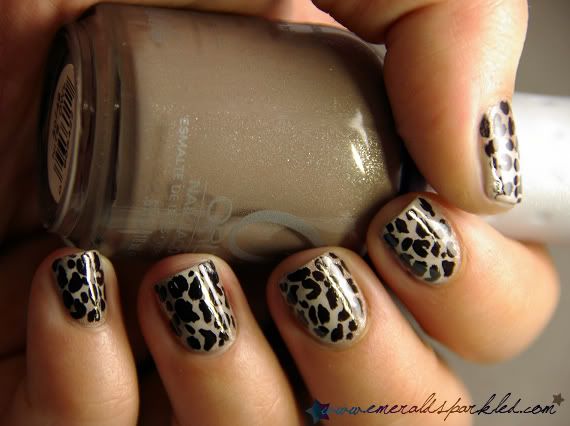 Animal Print Nails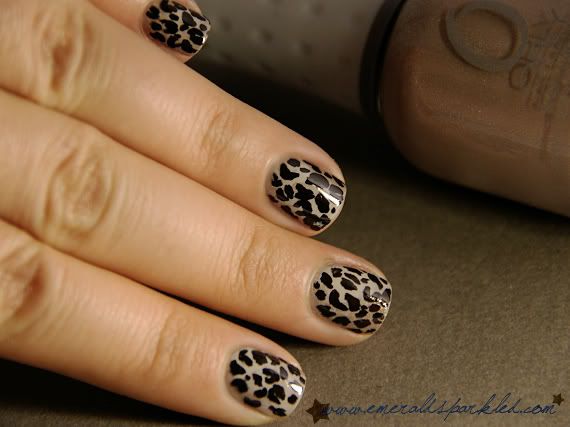 Animal Print Nails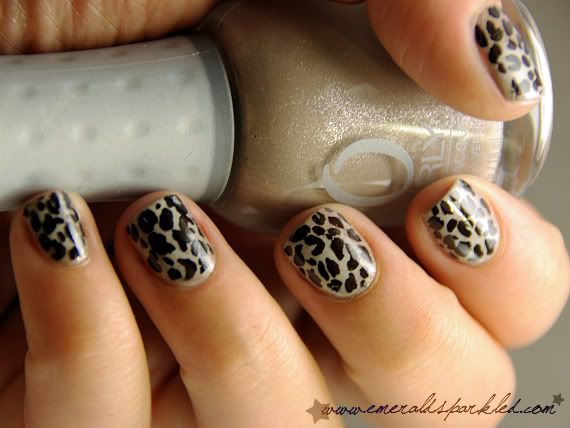 Animal Print Nails
Animal Print Nails
I hope you enjoyed this manicure =) See you on Day 14!
Selam herkese =) Bugünün konusu HAYVAN DESENLİ tırnaklar. Tırnaklarda her türlü hayvan desenini çok severim, zaten ilk defa bu vesileyle tırnak süsleme ile ilgilenmeye başladım. Tırnaklarıma zebra deseni yapmak gelmişti aklıma bir akşam, araştırırken Konad'ı keşfettim ve aldım. Bu 2,5 yıllık tırnak merakımın başlangıcı oldu =) Ama ilk defa bugün herhangi bir disk ya da benzer bir şey kullanmadan, sadece çizerek çita deseni yaptım tırnağıma. Sonunda buna cesaret ettim ve sonuç gayet hoşuma gitti. Sanırım bundan sonra her tırnağın benzersiz olmasından ötürü leopar desenini bu şekilde yapmayı tercih edebilirim.
Bana fikir veren, bir ay önce Mango'dan aldığım çantam oldu. Çantanın modeli Animal Print Bowling Handbag, resimde gördüğünüz gibi orta boy, uzun ve kısa askısı olan bir çanta ve benim bugüne kadar sahip olduğum çantalar arasında en sevdiğim. Alırken sanki aşık oldum, görür görmez kaptım ve bir daha da bırakmadım. Keşke 10 tane yedeği olsaydı da ileride parçalarsam yedeklerinden devam edebilseydim =)
Çantanın desenini yaratmak için önce baz olarak Orly Nite Owl sürdüm, daha sonra Essie Playa Del Platinum'u üzerine sünger ve kendi fırçası yardımıyla bölgesel olarak uyguladım. on top. Kendi karıştırdığım koyu kahverengi akrilik boya ve ince bir fırça yardımıyla çita desenlerini yaptım. Merak eden varsa yapılış aşamalarını gösterebilirim =)
Umarım hoşunuza gitmiştir... 14. Gün görüşmek üzere!