Hi, me hearties =) Welcome to my blog on Day 19, for
GALAXY
nails!
Never knew I'd have such a hard time creating a galaxy manicure. First time I had only layered different duochrome polishes over black to create a galaxy look, but this time I decided to make the nebulae a bit more realistic. I started over two times, but I'm happy with the end result.
I used many polishes for this look, various cremes and
Orly Cosmic FX
polishes & other sparkle finish polishes for the glowy outlines. I added the stars with the help of a tack, toothpick & dotting tool.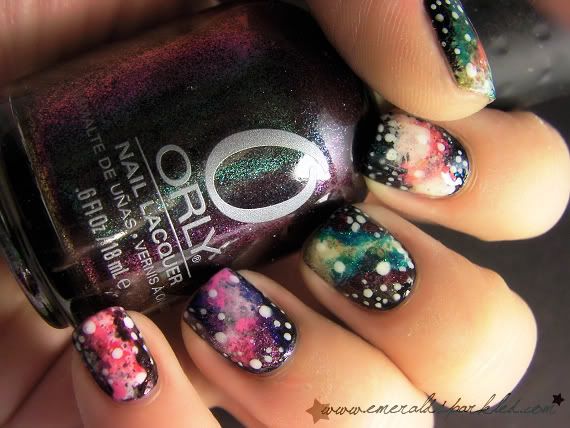 Galaxy Nail Art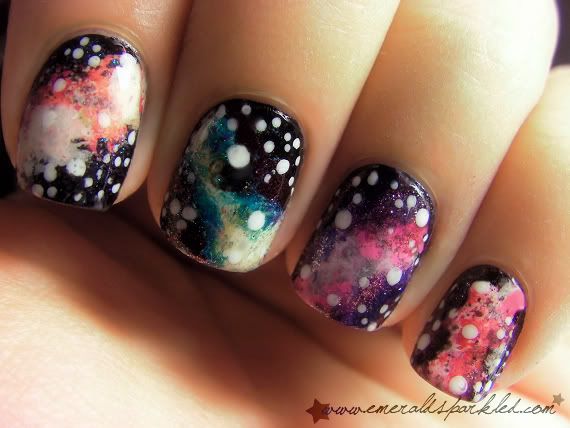 Galaxy Nail Art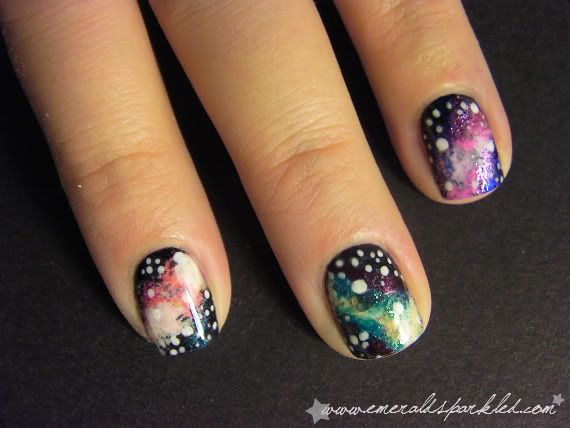 Galaxy Nail Art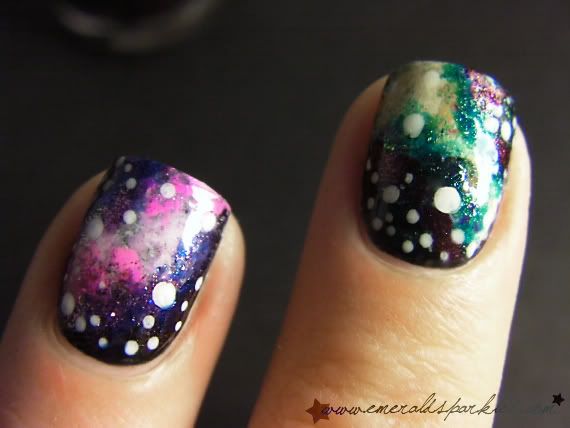 Galaxy Nail Art
Can you tell the ring and middle were my favorites?
That's all for today, see you on (dreadful) Day 20!
Selam herkese =) Bugün 19. Gün, tema GALAKSİ tırnaklar!
Daha önce galaksi manikürü yapmış olmama rağmen çok zorlandım. İlk yaptığımda sadece çeşitli yanardöner ve ışıltılı ojeleri üst üste süngerle uygulayıp bir galaksi görüntüsü yaratmıştım, ama bu sefer nebulaları biraz daha gerçekçi yapmak istedim. İki kere baştan başlamam gerekti, ama sonunda istediğim gibi oldu.
O kadar çok oje kullandım ki, saymakla bitmez. Bol miktarda krem oje, en dış hatlardaki ışıltılar için ise Orly Cosmic FX ve benzeri ışıltılı ojelerden kullandım. Yıldızları ise raptiye, kürdan ve benek yapma aracı kullanarak farklı boylarda uyguladım.
En çok beğendiğim orta ve yüzük parmağımın tırnakları oldu.
Bu günlük bu kadar, düşüncesi bile içimi karartan 20. Gün görüşmek üzere!