First of all, thank you for your concerns about the 7.2 earthquake in Van, Turkey. I'm about 1100 miles away from the epicenter, but my thoughts and prayers are with the victims & sufferers.
Turkey is having a very hard time because of terrorism and natural disasters. Please keep us in your thoughts.
Day 10 is
G
R
A
D
I
E
N
T
nails. For today, I preferred to do an Ombre manicure, instead of a gradient on every nail. An Ombre is also a type of gradient, so I'm not breaking any rules, I guess =)
I used 5 polishes from
Inglot
, which they released in Summer. From pinky to thumb they are:
#976, #977, #978, #979
&
#980
. I love how my nails look like the setting sun =)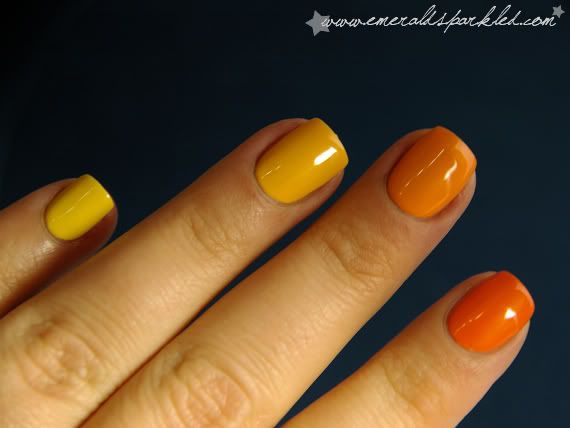 Sunset Ombre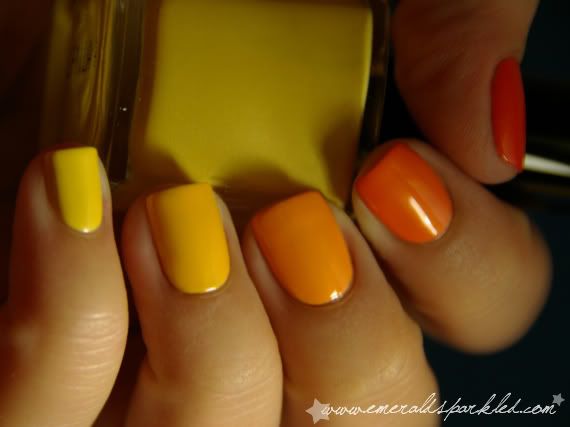 Sunset Ombre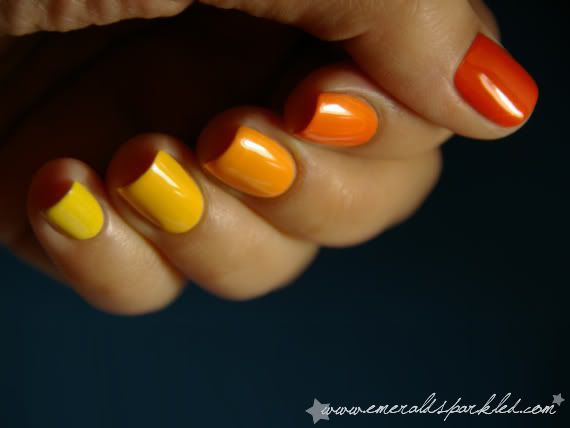 Sunset Ombre
I have also been part of the Pink Challenge scheduled for this week, but I had to drop. I simply couldn't find time to prepare a post every day for this week =/ I hope there will be other challenges like this in the future =/
Have a great day!
10. gün tırnaklarımda
G
R
A
D
Y
A
N
bir manikür var. Her tırnağımda geçiş uygulamaktansa, 5 renk kullanıp her tırnağımı farklı renge boyamayı tercih ettim.
Kullandığım ojeler
Inglot
'un bu yaz çıkardığı koleksiyondan, serçe parmağımdan baş parmağıma sırayla:
#976, #977, #978, #979
&
#980
. Tam gün batımı renkleri. Ben çok severek aldım, zaten o zaman 3 al 2 öde kampanyası vardı, güzel oldu =)
Bu arada son günlerde ülke olarak inanılmaz üzüldük, önce 26 şehit verdik, üstüne 7.2'lik depremde 1000'in üzerinde insanımızı kaybettik. Bu arada bazı insanların sarfettiği "hak ettiler" benzeri cümlelerle insanlığımızdan utandık. Acımızı yaşayarak hayatlarımızı bir şekilde sürerken bloglarına yazan insanların duyarsızlıkla, vicdansızlıkla suçlandığını görüyorum. Demagoji edebiyatı yapmayalım, biliyorsunuz ki memleket Facebook, Twitter başında nefret söyleminde bulunarak, birbirimize kenetleneceğimiz yerde blogları gezip yazı yazanları kınayarak, kendisi gibi olmayan herkese saldırarak kurtarılmaz. Bu memleket kurtarılacaksa sandık başında kurtarılır. Lütfen gerçek duyarlılığı orada gösterelim.