Hello guys =) Finally, it's weekend! I'll try to fit in three posts, because weekdays are sometimes impossible for me to find time to post.
Day 5 is
BLUE
nails. The blue polish I'm going to show you is just perfection, it's one of the polishes that makes me proud of Turkish nail polish brands.
Alix Avien #278
is a very pale sky blue creme polish. It's not dusty at all, it's just the palest sky blue with the perfect formula. Pale colors almost always tend to be chalky or streaky, but this one was a perfect two coater. When I compared this and Barry M Blue Moon (Chanel Riva Dupe) side by side, I could see that Alix Avien is significantly lighter. This polish feels angelic on the nails. It is a gift from my dear friend
Dilek
=)
Let's continue with the pictures, shall we? =)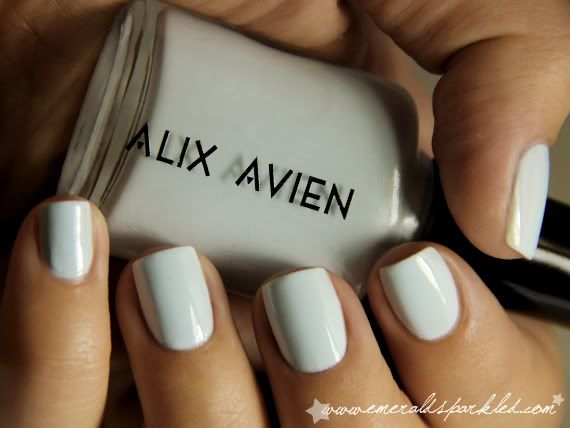 Alix Avien #278
Alix Avien #278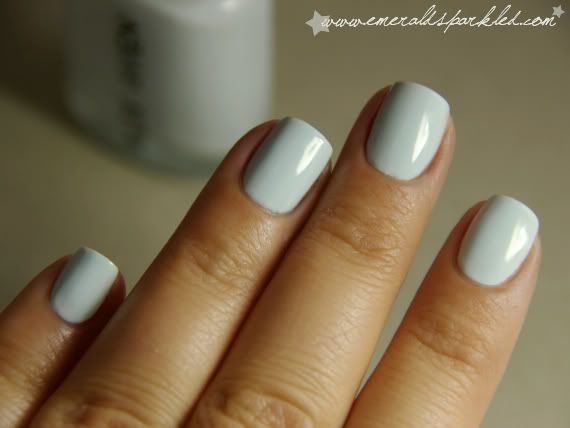 Alix Avien #278
I hope you enjoyed this post. See you on Day 6!
Selam herkese =) Sonunda hafta sonu geldi. Bu hafta sonu başarabilirsem 3 yazı sığdırmaya çalışacağım, çünkü hafta içi bazen kendime vakit ayırmak imkansıza yakın oluyor.
5. gün
MAVİ
manikür günü. Size göstereceğim oje, Türk oje markalarının geldiği nokta ile gurur duymamı sağlayacak kadar güzel bir oje.
Alix Avien #278
çok çok uçuk, gök mavisi bir oje. Solgun bir renk değil, sadece çok açık bir renk. Formülü mükemmel, iki katta opak oldu ve yapısı tam bir krem ojenin olması gerektiği gibi. Normalde uçuk renkler ya kireç gibi olur ya da jel gibi olduğu için çizgi çizgi olur, ama bu ojede kıvamı tutturmuşlar ve çok iyi bir iş çıkarmışlar. Ojenin şişesini Barry M Blue Moon (Chanel Riva'nın ikizi) şişesi ile yan yana koyduğum zaman, Alix Avien'in ondan bile açık bir mavi olduğunu gördüm. Bu oje bana sevgili arkadaşım
Dilek
'in hediyesi, gördüğümde gözüme inanamadım, bu kadar güzel olduğunu tahmin bile etmemiştim, çok mutlu oldum =)
Umarım hoşunuza gitmiştir. 6. gün görüşmek üzere!